3 Dec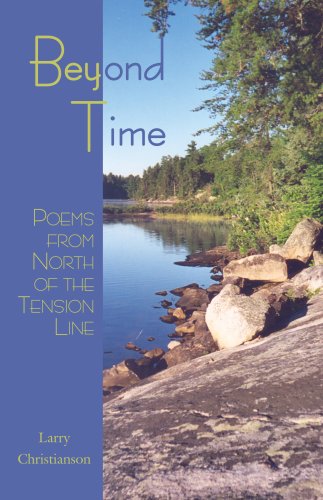 If winter dreams of next summer's canoe trips have left you longing for the calm of a northern lake or the challenge of the portage, Larry Christianson's poetry will have you back there in no time. In spirit, at least.
The Minnesota poet and pastor explores the essence of the wilderness experience in his new book, Beyond Time, Poems from North of the Tension Line. Drawing from 35 years of canoe country travel, he brings to life the wilderness moments that lend themselves to quiet reflection and sudden insight through his contemplation of the golden twilight hour or even the nighttime visit of a black bear. Christianson also delves into the inner wilderness in all of us, where we seek renewal and insight from our intuition and inner strength.
In a down-to-earth, simple style he captures all parts of the "up north experience," from moments on trail to the gateway roads and communities leading there. Christianson focuses primarily on the upper Midwest and the Boundary Waters Wilderness Area Wilderness – BWCAW paddlers familiar with Ely, Minnesota will recognize many familiar haunts like the Chainsaw Sisters Saloon and Britton's cafe – but wilderness canoeists everywhere will see elements of their experiences reflected in his poems. It's all "north of the tension line," and Christianson's new book allows canoeists to bring a piece of the experience into their living rooms just in time for winter. Find it online at ShopCanoeing.com.
Adapted from original review in the Fall 2008 issue of Wilderness News.